My role
As a member of the design system course, my primary role was ensuring consistent designs across all products and creating a scalable design system for future team members.
The adventure begins
Let's set the scene. The project had just started: two weeks time to finish it. Three websites to build. One Design System to set. And only one logo as a reference. I was up for the challenge and excited to get started. Here's how I kicked off the adventure:
The turnaround: adapting to rebranding
Imagine the scene: it's a sunny day, birds are chirping, and... IPTS decides to go through a rebranding process. That means a new name, new colours, new typography: everything had to be updated. IPTS.org became shuddle.world, IPTS Travel was now Shuddle Visit and IPTS Rail was now Shuddle Ride.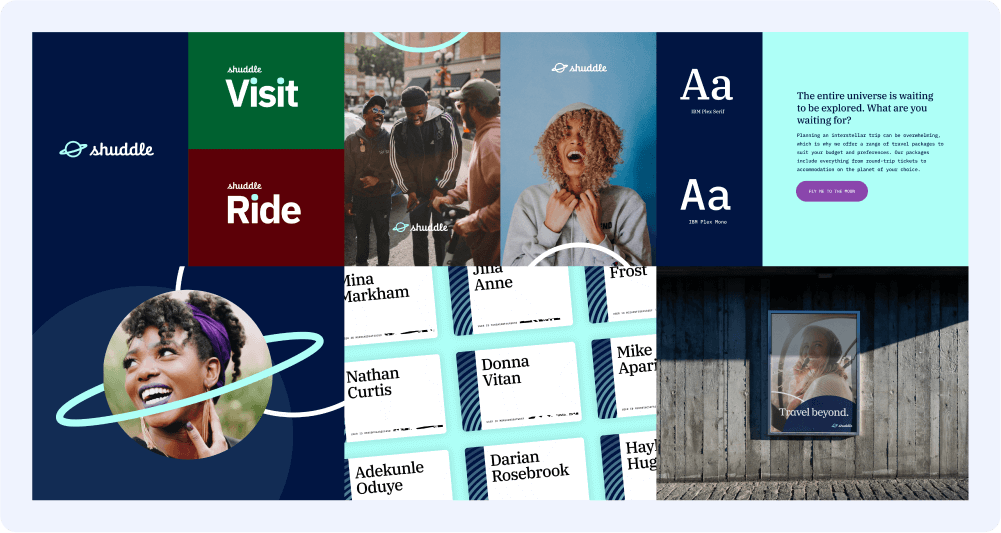 It was like the ultimate test to see how change-proof the system was. But there was no need to panic! Like any good system, everything was connected in Voyager, and adapting to the company's rebranding process was a breeze. These were my steps on the second phase of the mission:
Saving versions of the old designs and duplicating the Figma library.

This would ensure everything was documented and organised.

Updating the new Figma library.

Since the file already had well-established styles and components, adjusting colours, fonts, and other details was simple. The new look & feel was applied throughout the library with just a few clicks.

Publishing the new library and replacing the old components.

This was quite simple by using the Swap library feature in Figma. It was like a magic trick, and the design transition was smooth and efficient.

Final refinements.

Lastly, I made some final adjustments manually, such as updating the website copy, refining components and styles like sizing and spacing, and ensuring everything looked better with the new identity, using the

Pilot design

as a reference.
The biggest challenge was to review the assets like images and illustrations, which wouldn't fit the new brand, but overall it was a huge success.

I was over the moon with what I had accomplished! It was amazing to see the results.